Crédits photo : ©Clément Grandjean Terre&Nature
Can you tell us a little about your company and how it is working to address some of the key societal challenges?
Whatever the cause, current challenges for Swiss companies (so as start-ups) have their roots linked to supply chains (shortages of essential raw materials, logistics' problems, sanitary crises, factory closures and economy slowdown in Asia, energy supply shortage's risks , price volatility, etc.). In this context, it is vital to support the implementation of solutions that increase companies' resilience to face "any" potential crisis that will most probably occurs always often in the future.
With this in mind, sustainability is becoming a key focus for CleantechAlps, and raising awareness in this sector is one of our main missions for the coming years. Always backed with a strong networking component, CleantechAlps' objective is to gain a thorough understanding of the sustainability ecosystem in Switzerland. Our ambition is to be able to introduce or direct players to the right tools and the right person in response to their particular needs at a particular time. An ambitious exposed goal required if we really want to move to the next step.
From your point of view, what are the most pressing societal challenges facing Switzerland today, and how do you see innovation playing a role in addressing them?
One of the major current and future societal challenge is to embark concretely the citizen, you… me… everybody, in the climate transition. To achieve this, we first have to make everyone aware that economical solutions are already available on the market, no need to wait for additional solutions. We have an urgent need to illustrate this in a large extent with examples at all level of the society, not only in the industry. Secondly, each of us has to recognized that he has a role to play in this transition… and take over this role!
Innovation is mainly requested not on the technological side, but in supporting new forms of education, helping current workforce to be reskilled to new jobs. We are facing a tremendous challenges on this subject as this will be (actually it is already the case) an evolving process where expected skills and jobs will be ongoing discovered and adapted. What we know today is that a huge need in terms of workforces is expected for all real estate related professions along the whole construction's value chain. The labor market is currently dry as illustrated by the tremendous lack of electricians or roofers/tinsmiths.
As Marc Müller (transition passionate and founder of IMPACT LIVING) insists, by 2025, at least 20% of the working population should be employed in transition professions, to ensure the successful conversion of our economy by 2050, and to avoid future troubles such as prices' explosion, recurrent shortages in numerous value chains so as the decline of innovation in Switzerland.
In this situation, the human factor and behavior clearly represent the common link for success in achieving the objectives of energy and net zero strategies. We absolutely need to make the most out of social science professions (behavior understanding, motivations, cognitive criteria's for adoption, etc.) and systematically integrate at least one of these "social" profiles into projects' teams working on energy transition initiatives, but not only.
Again, innovation will play a major role in defining agile educational pathways, since we need new kind of professionals including youth and experienced people. And this, not only in the real estate or construction sector, but in all society's activities, for example : chemists and electrochemists, with applications such as CO2 sequestration and valorization (cement, …), energy storage/production's solutions via hydrogen, development of bio-based insulating materials, eco-designers (life-cycle analysis, use/choice of materials/raw materials), environmental impact analysts (carbon and water footprints, etc.), facility & energy managers, solar PV panel installers, turnkey systems integrators (energy islands, easy-to-deploy product offerings), etc.
How does CleantechAlps support and foster innovation among startups and entrepreneurs, and what are the key strategies and/or instruments that can encourage innovative thinking?
CleantechAlps works on a daily basis to exchange ideas with entrepreneurs and decision-makers, with the aim of generating new impulse instruments in addition to optimizing current programs to improve framework conditions. To facilitate understanding and broaden the subject, we translate innovations into popularized thematic publications, democratizing industry solutions with concrete examples for the general public. Examples include the Swiss Cleantech Report distributed all around the world through Swiss Embassies and Consulates so as in major cleantech events, the Panorama of Cleantech Start-ups and the potential of Energy Efficiency in Switzerland. The added value of CleantechAlps lies in particular in a qualified matchmaking service and a systemic approach. Per definition, we think out of the box, the sky being the thinking limit and the reality being the operational one.
The ultimate aim of our activity is to position Western Switzerland as a recognized center of competence in cleantech at international level, and to contribute to strengthening the region's competitiveness. All this while promoting the shift towards a less resource-intensive and therefore more sustainable society. A touch of utopia and great creativity are undoubtedly the ingredients needed to keep faith with this mission.
Any examples of successful startups/SMEs that have emerged from your portal and are making an impact? 
E-NNO : centralizes data to generate value and optimize building energy flows: up to 40% savings for real estate companies from the 1st year.
AQUA4D : proposes a solution that solves some of the most persistent problems in water systems (limescale, corrosion and biofilm), all without chemicals or costly maintenance.
Urbio : 3-in-1 energy planning software : Urbio helps digitize buildings's portfolio and identify its decarbonization strategy. Great potential simulating the impact of urban and regional strategies.     
Droople : Droople is digitizing 100+ billion water-based assets "off radar" today. To monitor them, predict their maintenance and incorporate water and energy efficiency practices.
Enerdrape : develops the first modular, scalable and easy-to-install geothermal panel-like technology that allows to capture renewable heat from new or existing underground environments.
Neolec : offers consumers and professionals a solution for connecting and optimizing all the energy equipment in buildings (PV solar panels, batteries, thermal panels, water heaters, heat pumps, radiators, electric car charging stations, …).
SmartHelio : SmartHelio has developed an advanced analytics platform to increase solar PV plant performance and digitizes asset management.
Neustark : removes CO2 from the atmosphere and stores it in concrete permanently.
Solaxess : supplies a nanotechnological film that enables the production of white and colored solar panels without visible cells or connections.
Fagus Suisse : offers building elements made from beech wood, which, thanks to their high rigidity, can replace energy-intensive building materials such as steel and concrete, thereby reducing the environmental impact of buildings.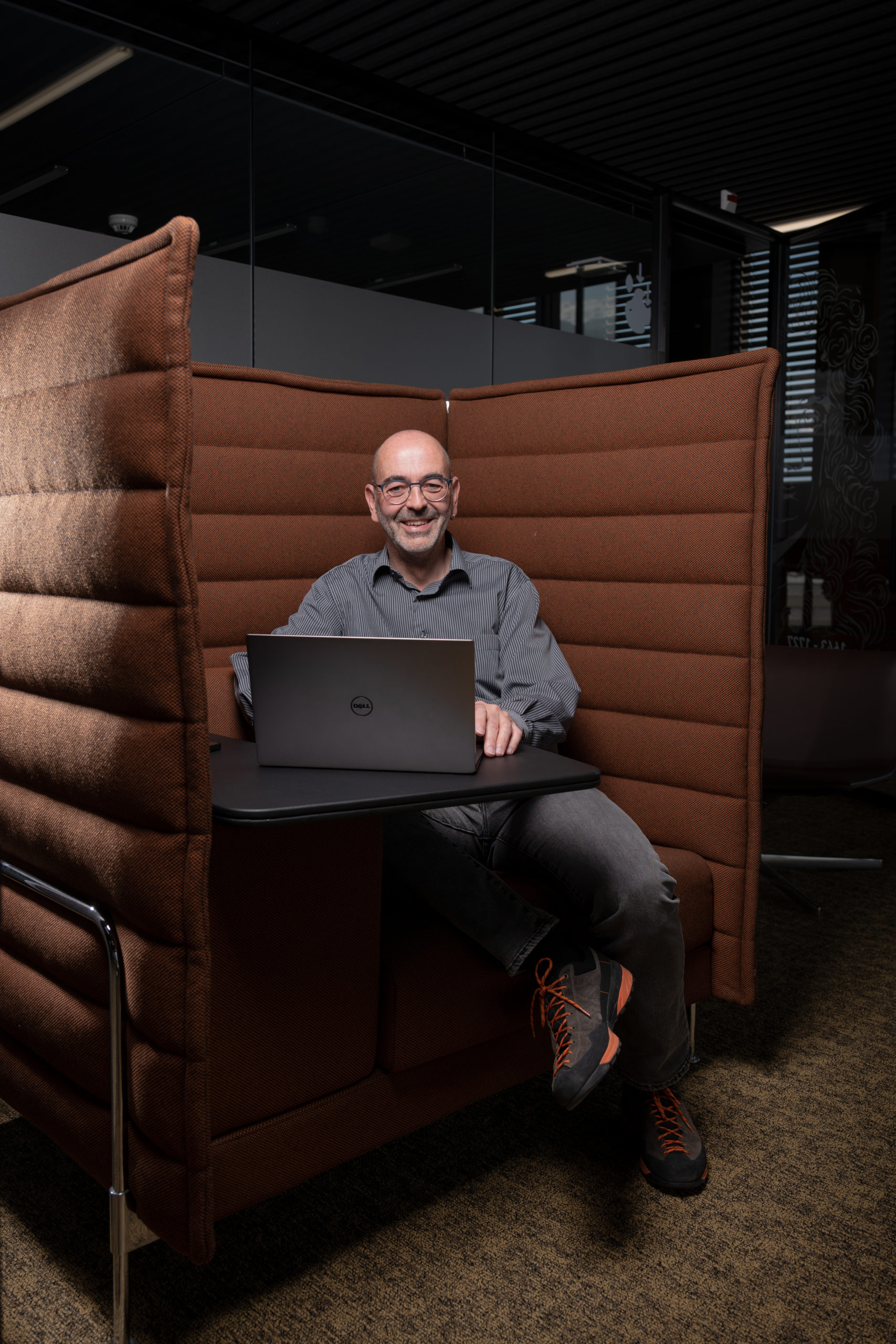 Do you want to say a few words about the Boost my Startup Challenge?
CleantechAlps is very pleased to renew its partnership with BG (now WSP-BG) and partners for the Boost my Startup Challenge. This initiative is a great opportunity for start-ups to access WSP-BG's network, as winners meet the whole BG team and have an overview of ongoing projects and future trends. This gives them the opportunity to participate in different short- or long-term projects and to develop new products or services. UBS Growth Advisory on the other side propose an access to its investor network and financial expertise, two essential aspects for start-ups and society's growth.