Boost My Startup Challenge is a competition open to Swiss startups active in the areas of construction, environment, energy, water, logistics, mobility or real-estate. It is organised by the UBS Growth Advisory, a competence centre for fast-growing companies, as well as WSP-BG Consulting Engineers, a leading engineering consultancy with numerous projects and customers in Switzerland and internationally.
A startup based in Switzerland
Providing an innovative product or service in the one
of the following sectors : construction, environment,
energy, water, logistics, mobility or real-estate
Operating a data-driven business model
Past proof-of-concept and have achieved
proof-ofmarket (through first revenues)
A startup with high-growth potential
An access to WSP-BG's teams for an
objective-driven project or product co-development
An access to WSP-BG's unique customer network, with
more than 2000 projects in parallel, offering a firstclass
springboard for startups
A support from UBS Growth Advisory, which has supported over 40 Swiss growth companies, by finding
the right investors for them or granting them credit
financing
Access to funding, either from the UBS Growth
Advisory services or from WSP-BG, upon proper matching
and long-term collaboration perspectives
Media visibility, print or digital

Boost My Startup Challenge is a Swiss startup challenge, born in 2021 from a common vision between UBS and WSP-BG Consulting Engineers, to put innovation at the heart of our economy and provide solutions to environmental and societal issues impacting engineering, construction, real estate, energy, logistics and mobility sectors. 
Convinced that no single player will be able to meet today's challenges alone, we have chosen to rely on collective intelligence and the creation of partnerships between organizations with different backgrounds and experience. With the Boost My Startup Challenge, we are creating an environment conducive to the development of new products and services in the engineering sector. WSP-BG and UBS bring their technical and financial expertise, as well as their customer and investor networks, to one or more startups, which in turn bring their ability to grasp digital services.  It takes a good ecosystem to anchor innovative products in commercial reality. We are convinced that collaboration between established companies and startups will enable the sustainable development of approaches that meet the societal and environmental challenges of the coming decades!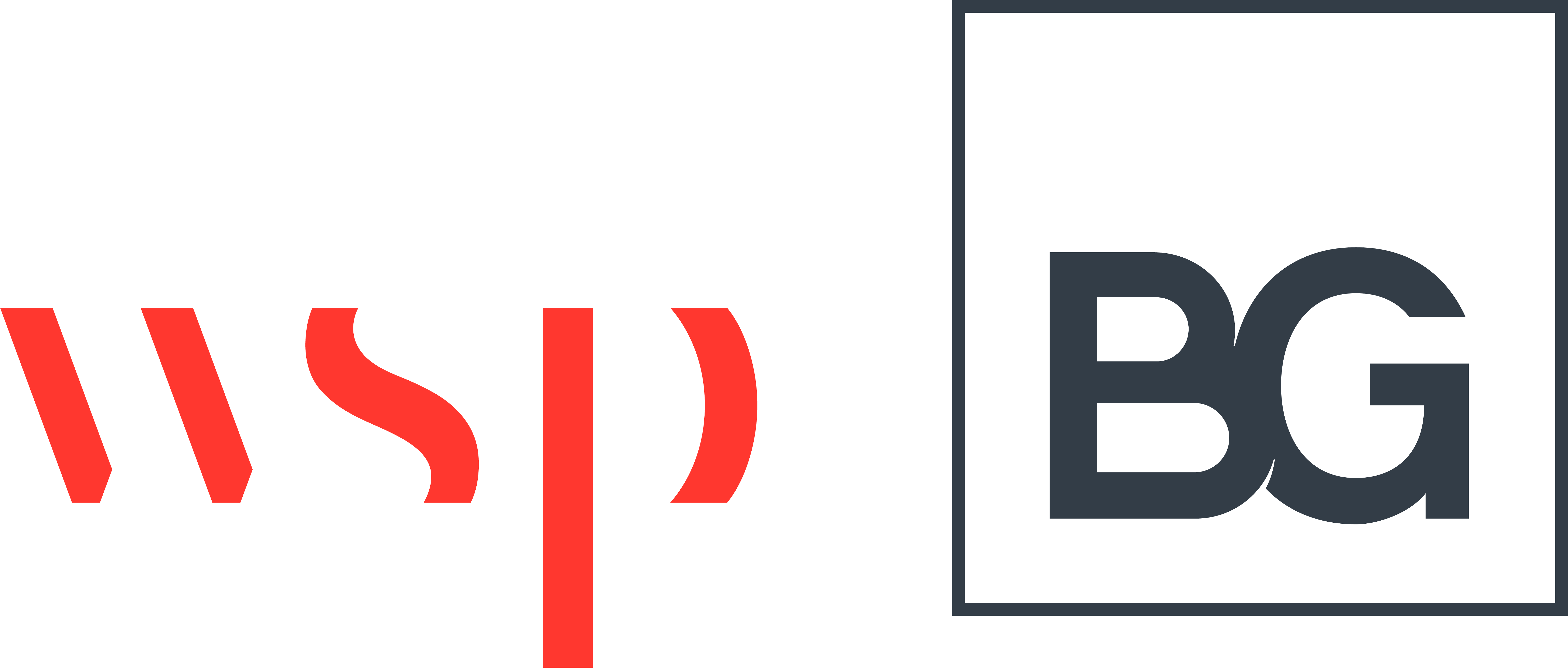 BG Consulting Engineers, member of WSP, is engaged in the mobility, infrastructure, environment, water, building and energy sectors. The company employs 700 staff members in 24 offices, with its headquarters in Lausanne. BG benefits from a wide client base, 60% of which is from the public sector and 40% from the private and semi-public sector.
"The startup challenge is one of our open innovation cornerstones. We offer a business development ecosystem to startups. We will support their growth, give access to our network and encourage the development of sustainable products adapted to the needs of our customers."

UBS has supported over 40 Swiss growth companies, by finding the right investors for them or granting them credit financing. They have raised more than CHF 125 million of equity capital from investors and granted more than CHF 170 million in credit financing.                                                              
"Networking is a critical skill for young entrepreneurs and vital for the success of their startup. It is a powerful tool in connecting with prospective customers and possible investors. Professional and active networking is so an important part of their business strategy."
Stay tuned and subscribe to our newsletter!
The third edition in 2023 has its winner!
Emissium, based in Sion (VS), develops solutions in the challenging context of climate change by offering a software that enables the precise detection of the sources of greenhouse gas emissions in companies or energy suppliers, in the goal of reducing them. By working with high-quality data, Emissium enables the identification of indirect emissions controlled (scope 2) or not (scope 3) by the various players and thus the understanding of the environmental impact which is the starting point for setting decarbonization targets and strategies.
Vaud-based startup, Uzufly's workflow integrates the most recent and innovative photogrammetry, GIS and geospatial data processing solutions on the market. Continuous optimization of the processing chain is achieved through BigData, Cloud Processing and algorithmic tools. These innovative technologies enable the transformation of thousands of images into highly photorealistic Digital Twins, geo-referenced with an inch precision. A promising solution for urban planning and development.
The Dübendorf (ZH)-based startup won the challenge with its software that allows energy planners to easily achieve ambitious sustainability goals for any type of site.
The program can be applied at the scale of a building, a district or even a city. Thanks to high-performance algorithms and the use of digital twins, the software can simulate the local energy production system, storage, import or export and energy consumption.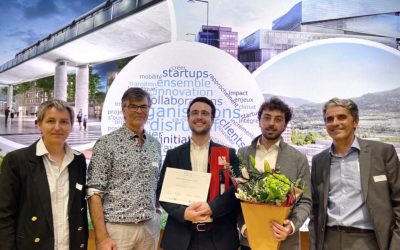 The Boost My Startup Challenge, a collaboration between BG Ingénieurs Conseils – a WSP company – and UBS, once again attracted the interest of innovative start-ups! Five of them were selected to present their products to a jury of entrepreneurs and to investors on October 12 at UBS. This year's winner was Emissium, a Valais-based start-up active in the field of decarbonation.